SKU
SKU93
Please call us at 1-800-350-8176 to order.
Here is our SwissPRO drill guide in use with a Doublecut Auger building the Bartonville Covered Bridge. Over 2000 holes were drilled with our Doublecut auger and a Zobo System 3 bit.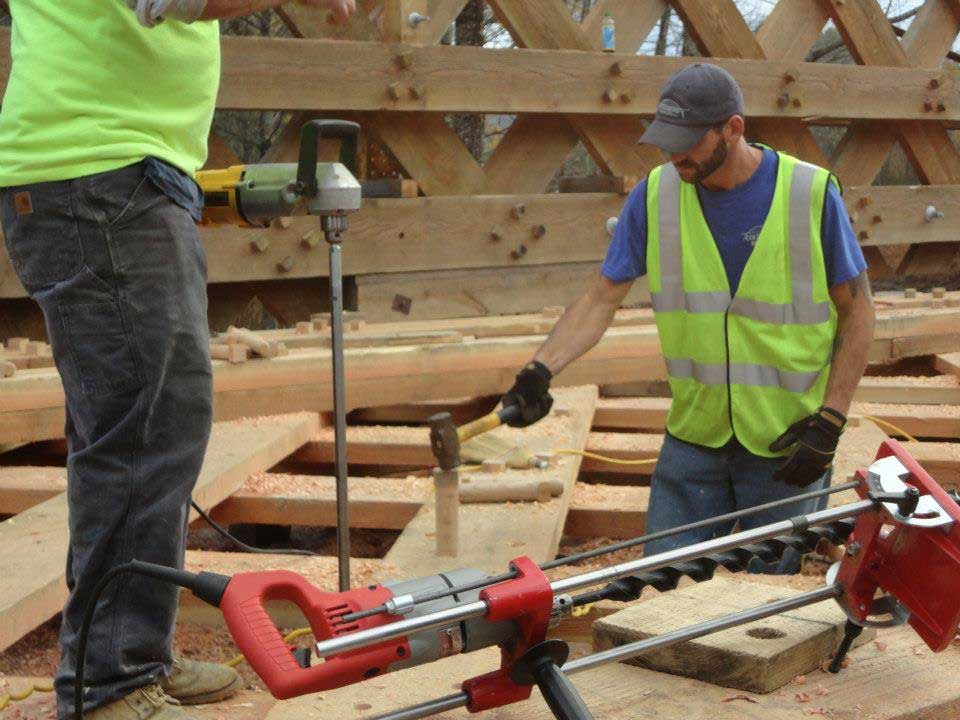 Drill guide with imperial measures and tilting mechanism.
For bit length up to 24" (580 mm)
can be tilted from 0 - 45° (with scale);
drill hole guides: from 1/4" to 1.0"
depth stop;
high precision, polished guide shaft;
good view of drill center;
drill clamp 43 mm (Euronorm);
14 lbs (6.5 kg) weight, without drill.
(Drill not included)