SKU
KS-380
Please call us at 1-800-350-8176 to order.
Compound mitre and bevel cuts are made easy.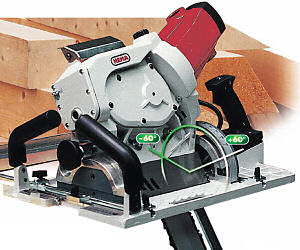 This saw's bar can swivel to either side up to 60 degrees.
Outstanding motor power for deep cuts, up to 14.9 inches.
The robust design allows for continuous operation.
Large die cast aluminum base plate ensures level support on the work piece.
Supplied with comfortable, soft grip handles, which assist in feeding the saw.