Auger Bits and Drill Bits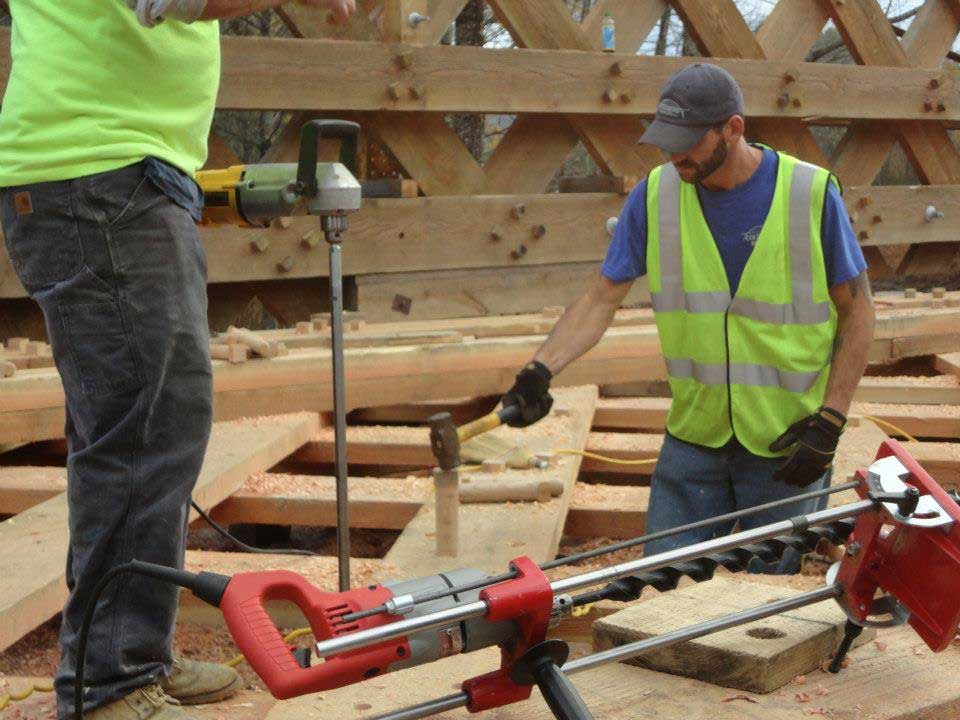 SwissPRO BST 580 Drill Guide on the job
HolzMaster Double-Cut Ultra Smooth Augers - a long lasting unique spurred edge design. A bit that requires less power from your drill, leaving smooth hole walls. For further unhindered exit of drill shavings, the bit is additionally Teflon coated. There is no better wood auger bit in the trade. We guarantee it. Double-cut auger bits are stronger than tri-cut augers. The heavier weight can withstand the rigours on the job, day in, day out. HolzMaster Double-cut is our own, exclusive auger for faster, cleaner wood boring. They are made with strict attention to engineering and precise manufacturing tolerances.
We also offer the following:
Zobo System 2 + System 3 - Centralized drill bit with unique detachable center available in sizes:
System 2 (for cabinet making and fine carpentry) from ½" to 2½"
System 3 (for heavy timbers) from 1½" to 3¾"
Metric: from 15-130 mm (5")
Up to 200 mm (7-7/8") by special order.
Wood Owl Nail Chipper Ship Augers - for tough applications in any type of wood, including nail-embedded wood, where an obstruction is expected.
Wood Owl Self-Feed Wood Boring Bits - quickly bore multiple pipe-sized holes in all types of wood.
Deep Drilling System by Zobo - drill holes up to 10' deep.
Drill Guides
Sturdy, portable drill stand guides enable precise drilling with long drill bits and auger bits.